Our Team of Professionals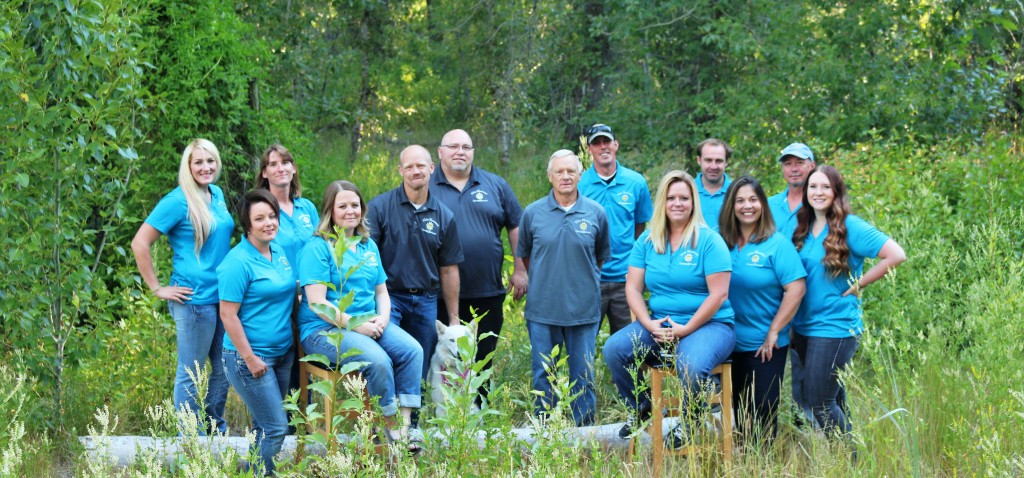 Dwain Larsen – President and Co-owner

Dwain was born and raised in Preston, Idaho and graduated from Preston High School. He attended Utah State University for 2 years where he pursued a degree in business. He served a mission for the LDS church in Ireland for 2 years and then served in the Idaho National Guard for 6 years, and has served as a Boy Scout Leader for 8 years. Dwain is currently working on a Small Business Management degree through Violand Management Associates in partnership with Kent State University. Dwain has the following IICRC certifications; Water Damage Restoration, Carpet Repair and Re-installation, Upholstery & Fabric Cleaning, Stone, Masonry & Ceramic Tile Cleaning, Carpet Cleaning, Journeyman Water Restorer, Fire & Smoke Restoration, and Journeyman Textile Cleaner. Dwain and his wife, Cari, have raise 3 sons in the Wood River Valley, two of which still live here in the valley. Dwain is known for his friendly smile and always knows how to crack a joke. He has 5 grandchildren and loves the outdoors. He enjoys hunting and horseback riding is his therapy.
 Justin Larsen – CEO

Justin was born and raised in the Wood River Valley. He earned a Bachelor's Degree in Business Administration from Dickinson State University in North Dakota. After trying his hand in many careers, he returned to the Wood River Valley in 1999, vowing to find a way to make a living so he wouldn't have to leave the valley again. After spending the first six months working with his father, Dwain, he realized the untapped potential Valley Maintenance & Restoration, Inc. had and the need for their services within the valley. Justin and his wife, Allison, have two children that they look forward to being able to raise in the valley with all that it has to offer. In his spare time, Justin enjoys boating, water skiing, camping, snowmobiling, mountain biking and dirt biking and spending time with his family.
 Mark Jensen – Project Manager & Estimator
Photo coming soon…
Bio coming soon…
 Mark Houtz – Project Manager & Estimator
Photo coming soon…

Bio coming soon…
 Allison Larsen – Administrative Assistant
Allison was born and raised in Soda Springs, Idaho. She has an Associates Degree in Arts and Sciences from Ricks College (now known as BYU-Idaho). She has lived in the valley for 14 years and  has been with Valley Maintenance full-time since September 2012. Allison and her husband, Justin, love living in this beautiful valley and spending their time watching their two children participate in their various activities.
Amanda Simeoli – Administrative Assistant
Amanda attended Brigham Young University-Idaho where she studied Photography and Interior Design. For the last 7 years she managed a photography studio in Idaho Falls. But that all changed when she found her love, Bryan. They married in October 2015, spent a few weeks in Maui, and returned to their home in Sun Valley. She is far from "outdoorsy" but is told she will have to change her girly ways and go camping now that she lives in the mountains. She enjoys traveling, cooking, art, drawing, photography, and painting.
Jessica Owen – Lead Carpet Cleaning
 Jessica was raised in the Wood River Valley and graduated from Wood River High School. She moved to Long Beach, California but knowing this would always be home she moved back after 6 months. Jessica and her husband, Tad, enjoy spending time with their daughter, Miri, fishing, hiking, movies, camping, and history. Jessica is also very talented at playing the cello! Jessica has had work experiences in housekeeping, customer service, and management positions which make her awesome at being our Carpet Technician. She is certified as a carpet cleaning tech and is working on her Bachelor's degree in Business Management. Jessica has been at Valley Maintenance since May of 2015.
 Tom Chappell – Rebuild Specialist
Tom was born in Denver, Colorado and grew up in Colorado Springs where he worked in auto mechanics and built custom homes. He first came to the valley in 1981 where he worked in property maintenance. He left the valley for a short time to pursue his interest in building homes. Knowing his heart belonged in Idaho, he returned in 1989 where he has worked 25 years in property management and customer services. He settled down and started a family, having raised two step-sons and now has two grandkids. He enjoys camping, fishing, hunting,  cooking and spending time with family and friends.
 Derek Abbott – Rebuild Technician
Photo coming soon…
Bio coming soon…
Melanie Preston – Mitigation Technician
Melanie has always lived in Idaho and has worked in the Wood River Valley off and on since 1996. Melanie has had many jobs over the years including property maintenance. She now lives in Shoshone with her 12 year-old son, Zack. She has her Water Technician certificate and has been with Valley Maintenance since October 2014.
 Cameron Boysen – Mitigation Technician
 Photo coming soon…
Bio coming soon…
Melvin Swanson – Mitigation Technician 
Melvin was raised in a small town in Oregon where his dad worked in a silver mine. When the mine closed his family left Oregon and moved to Idaho. Melvin has a Bachelors Degree in Applied Science with an emphasis in Drafting. He has his Associates Degree in Fish & Wildlife through CSI. Melvin and his wife, Erin, have been married for 5 years and have two children (ages 3 & 11). They have lived in Shoshone for the past 7 years and enjoy the outdoors.