Mark Jensen - Project Manager
Mark was born and raised in Boise, Idaho. He is a graduate of Boise State University. He spent 2 years in the West Indies on an LDS mission. Before joining the Valley Restoration team, he worked in the environmental industry as a project manager for an asbestos abatement company that focused on commercial and industrial projects. His certifications include WRT, Xactimate, Lead Renovator and AHERA Asbestos Inspector. Mark, his wife Ember, and their 3 children have lived in the valley for almost 2 years. In his free time Mark can be found outdoors fishing and hunting.
Tom Chappell - Field Project Manager
Tom was born in Denver, Colorado and grew up in Colorado Springs where he worked in auto mechanics and built custom homes. He first came to the valley in 1981 where he worked in property maintenance. He left the valley for a short time to pursue his interest in building homes. Knowing his heart belonged in Idaho, he returned in 1989 where he has worked 25 years in property management and customer services. He settled down and started a family, having raised two step-sons and now has two grandkids. He enjoys camping, fishing, hunting, cooking and spending time with family and friends.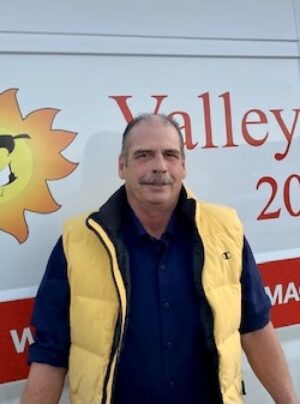 Clark Vanek - Project Manager/Estimator
Clark was born and raised in a small American Falls, Idaho.   After graduating high school he got a job on a seismic crew for a few years that allowed him to travel most of the United States.  It was an eye-opener for the small-town boy.  After returning to Idaho for a few years he hired on with a contractor building new homes.  At that point, he realized he liked the construction industry and decided that is what he wanted to do. He had relatives in the Wood River Valley growing up, and came here camping almost every year of his life. In 2000, he got a job with a restoration company and spent 20 years working for them. When the owner of the company he worked for decided to retire he applied for a job with Valley Maintenance.
When asked why he would like to work in the Wood River Valley his reply was "Well, my grandfather would always say, just as we were topping Timmerman hill, "This is God's country", why wouldn't I want to work here?"
He has several industry certifications which including water damage restoration, mold remediation, radon mitigation, lead paint practices and asbestos recognition.
Clark is married to his wife Betsy, loves to fish, spend time in the outdoors and with his family. Between them, they have 6 children, 10 grandchildren and 2 great grandchildren with more on the way.
Jesus Munoz - Rebuild Specialist
Jesus Munoz was born and raised in Mexico. He came to United States when he was 19 where he  worked many jobs in landscaping, construction, insulation installation, and  garage doors.  He then moved back to Mexico for 2.5 years before returning to United States He then worked for a taxi company, Atkinsons Market, Hayden Beverage, and cook for La Cabanita Mexican Restaurant before jumping on board with Valley Restoration. He is married to his wife Misty, and together they have 2 kids, Joseph and Nathan.  We are finding out he was very modest about his skill set during the hiring process as he continually contributes to our team each day.  His work ethic and up beat personality can win anyone over whether it's a co-worker or client.  We look forward to a bright future with Jesus here at Valley Restoration.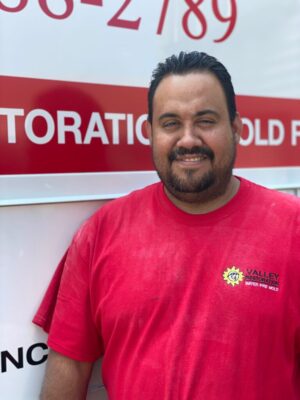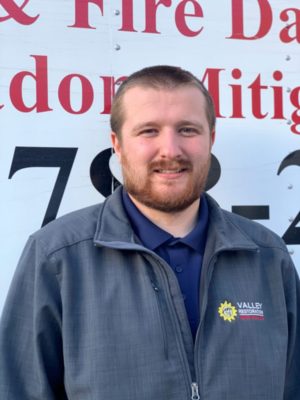 Tanner Marks - Mitigation Manager
Tanner was born and raised in the Pacific northwest and moved to the wood river valley in 2017. He has several certifications including IICRC certifications through REETS Drying Academy. He was previously in the restoration industry in Boise. Tanner and his wife, Cassandra, have 1 beautiful daughter (age 7 ) and are expecting another. When he isn't working, Tanner enjoys hunting, fishing and spending time with his family.
Melvin Swanson - Mitigation Technician
Melvin was raised in a small town in Oregon where his dad worked in a silver mine. When the mine closed his family left Oregon and moved to Idaho. Melvin has a Bachelors Degree in Applied Science with an emphasis in Drafting. He also has his Associates Degree in Fish & Wildlife resources. Melvin and his wife have been married for 8 years and have two children (ages 6 & 14). They now reside in Gooding, Idaho.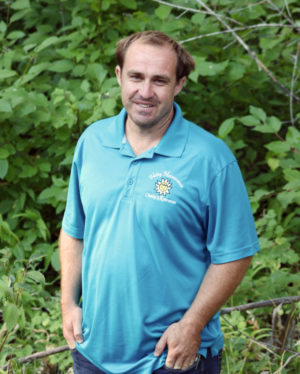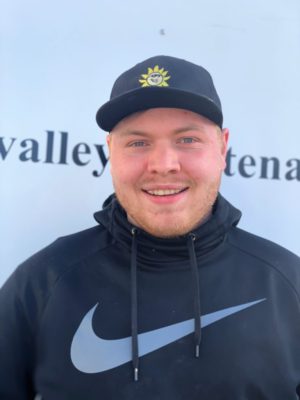 Hayden Wayment - Mitigation Technician
Hayden Wayment was born and raised in southern Idaho. Attending the College of Southern Idaho pursuing a degree in physical therapy, while looking to achieve excellence for Valley Restoration as a water mitigation technician. Hayden has completed his WRT certification with more work to be done in the future. In his free time, Hayden likes to play basketball and spend time with his family. 
Jessica Owen - Master Rug Cleaner & Cleaning Manager
Jessica was raised in the Wood River Valley and graduated from Wood River High School. She moved to Long Beach, California but knowing this would always be home she moved back after 6 months. Jessica and her husband, Tad, enjoy spending time with their daughter, Miri, fishing, hiking, movies, camping, and history. Jessica is also very talented at playing the cello! Jessica has had work experiences in housekeeping, customer service, and management positions which make her awesome at being our Carpet Technician. She is certified as a carpet cleaning tech and is working on her Bachelor's degree in Business Management. Jessica has been at Valley Restoration since May of 2015.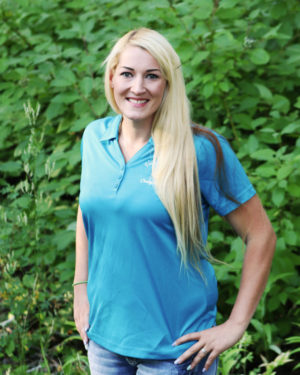 Laren Peterson - Carpet Cleaning Technician & Mitigation Technician
Laren was born and raised in Carey, ID. She has experience in accounting, woodworking, and customer service. She has 2 children (a 16 year old daughter and a 12 year old son). Laren loves to spend time with her family doing outdoor activities.
About Us – Hailey – Ketchum – Sun Valley – Bellevue – Idaho – ID – Water – Damage – Restoration – Restore – Fire – Mold – Remediation – Carpet – Cleaning – Tile – Grout – Area Rug – Team – Team – Team