Eric Sprague
Eric was born and raised in Portland, Maine. He moved out to Utah to attend the University and never left the west. He has several certifications including Reets Drying Academy, GNS Marble & Stone Renovator, CCT and SMT. He was previously the successful owner and operator of Shamrock Cleaning and Restoration in Rancho Cucamonga, California for 12 years. Eric and his wife, Yana, have 2 beautiful daughters (ages 17 and 15). When he isn't working, Eric enjoys skiing and cycling.
Mark Jensen - Project Manager
Mark was born and raised in Boise, Idaho. He is a graduate of Boise State University. He spent 2 years in the West Indies on an LDS mission. Before joining VM he worked in the environmental industry as a project manager for an asbestos abatement company that focused on commercial and industrial projects. His certifications include WRT, Xactimate, Lead Renovator and AHERA Asbestos Inspector. Mark, his wife Ember, and their 3 children have lived in the valley for almost 2 years. In his free time Mark can be found outdoors fishing and hunting.
Tom Chappell - Rebuild Specialist
Tom was born in Denver, Colorado and grew up in Colorado Springs where he worked in auto mechanics and built custom homes. He first came to the valley in 1981 where he worked in property maintenance. He left the valley for a short time to pursue his interest in building homes. Knowing his heart belonged in Idaho, he returned in 1989 where he has worked 25 years in property management and customer services. He settled down and started a family, having raised two step-sons and now has two grandkids. He enjoys camping, fishing, hunting, cooking and spending time with family and friends.
Melvin Swanson - Mitigation Technician
Melvin was raised in a small town in Oregon where his dad worked in a silver mine. When the mine closed his family left Oregon and moved to Idaho. Melvin has a Bachelors Degree in Applied Science with an emphasis in Drafting. He also has his Associates Degree in Fish & Wildlife resources. Melvin and his wife have been married for 8 years and have two children (ages 6 & 14). They now reside in Gooding, Idaho.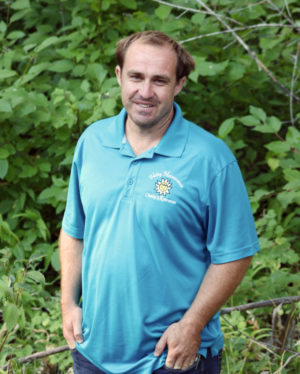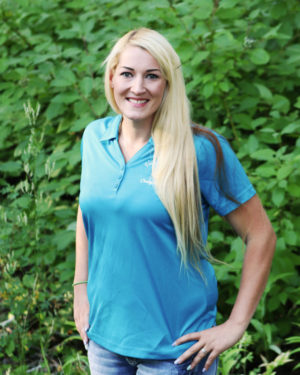 Jessica Owen - Lead Carpet Technician
Jessica was raised in the Wood River Valley and graduated from Wood River High School. She moved to Long Beach, California but knowing this would always be home she moved back after 6 months. Jessica and her husband, Tad, enjoy spending time with their daughter, Miri, fishing, hiking, movies, camping, and history. Jessica is also very talented at playing the cello! Jessica has had work experiences in housekeeping, customer service, and management positions which make her awesome at being our Carpet Technician. She is certified as a carpet cleaning tech and is working on her Bachelor's degree in Business Management. Jessica has been at Valley Maintenance since May of 2015.
Benson Blair - Mitigation Technician
Benson was born in Wyoming and raised in Teton Valley, Idaho. As the son of a contractor, he grew up on construction sites. During his formative years he did everything from concrete to framing to sheetrock. Benson moved from the Tetons to Boise in 2004 for college. He graduated from BSU with a degree in social work. Although his wife was born at Moritz and her mother grew up in the Wood River Valley, they had to work for years to be able to move back here. In August their hard work paid off when she was hired as an English teacher with the Blaine County School district and he was hired at Valley Maintenance. They have one child (age 12 years). Bensons hobbies include coaching baseball, mountain biking and snowboarding.
Derek Abbott - Mitigation Technician
Derek is Idaho born and raised. He graduated from Wood River High School in 2006. He spent some time at the University of Oregon and then in Montana before coming back to Idaho where he has worked in construction and the remodel of custom homes. In his spare time Derek can be found outside snowboarding in the winter, fishing and camping in the summer or appreciating art and music.