Carpet & Upholstery Cleaning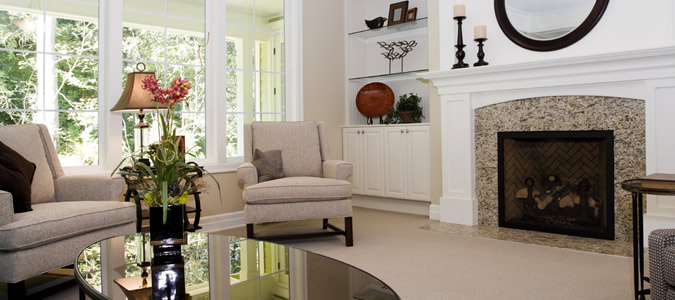 Carpet & Upholstery Cleaning
Carpet Cleaning
You probably already know that having clean carpets is important for a healthy home, but do you know why? Your carpets are the largest filters in your home. When the carpets are "clogged" with dirt, grease, hair, etc. this necessary air filter ceases to do its job properly. Failing to clean your carpet – or "filter" – leaves your home with allergens and other irritants floating in the air of your home that you and your family breathe.
Along with vacuuming with a strong, well-functioning vacuum, professional carpet cleaning on a regular basis can help improve the air quality in your home. Valley Maintenance & Restoration, Inc. is IICRC certified and trained to professionally clean the carpets of your home or business and help retain your carpets fresh and clean appearance.
Our truck mounted hot water extraction machines are equipped with water softeners and "green" cleaning solutions will bring your textiles back to their original colors and textures which led you to purchase them.
Our trained and certified carpet technicians are trained and dedicated professionals and take extreme care and time to do the job right.
PROFESSIONAL CARPET CLEANING PROCESS:
Pre-measure all areas
Provide price for carpet cleaning
Pre-spray treatment
Hot water extraction
3M Scotchgard™ protector can be applied
BENEFITS:
Improve indoor air quality
Improve appearance
Improve and extend the life of carpet
Minimize disruption (completely dry in 4-6 hours)
Professional and experienced service
Technician uses IICRC S0091 industry standards
Upholstery Cleaning
Our trained upholstery technician can clean many types of upholstery, including leather, and excels in general cleaning and spot removal. Upholstery can be cleaned on site or in our facility.
EPA RECOMMENDED CARPET CLEANING FREQUENCY GUIDELINE

Day Care
Center

Nursing
Homes

Homes

Office Buildings

Food Service

Commercial
Properties

Environment Conditions

2 Persons, Non-Smoking

2 Persons, Smoking

Young Kids

Young Kids w/pets

Ground Floor

Higher Floors

Restaurants

Retail Stores Churches

Normal

2 weeks

1 mo.

6 – 12 mos.

4 mos.

6 mos.

3 – 6 mos.

3 – 6 mos.

6 – 12 mos.

1 mo.

3 – 6 mos.

Contaminated Outside Dusty

1 week

2 mos.

2 mos.

1 mo.

1 mo.

1 mo.

1 – 4 mos.

2 – 6 mos.

1 week

1 mo.

Extreme Cold Weather Climates

2 weeks

1 mo.

4 -6 mos.

3 mos.

3 mos.

2 mos.

2 -6 mos.

3 – 9 mos.

2 weeks

2 mo.
Call 208-788-2789 today to schedule your carpet, area rug or upholstery cleaning.