Water Restoration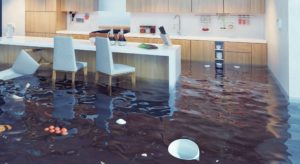 When you are facing the misfortune and disruption of a water loss within your home, it is important for the health of both the building and the occupants that a timely prudent response be made. At a time like this you need someone who has the technical know how to move efficiently to mitigate the losses, protect your personal belongings and quickly put your home back to its pre-loss condition.
A technician will evaluate the affected areas using specialized moisture meters and instruments to assess all areas. The drying plan and options will be reviewed with you for approval prior to work beginning. Our staff of professional, experienced, and certified technicians will respond to your call day or night with a can-do-attitude, ready to help.
The Continuing Effect of Water Damage
Within Minutes
Water contamination spreads to other areas, thereby rapidly increasing the scope and cost of your loss.
Furniture, especially antique, may stain carpet permanently.
Moisture-sensitive furniture finishes discolor.
Paper goods are ruined due to absorption, swelling, warping.
Within Hours
Furniture delaminates or swells, legs begin to split.
Pressed wood swells and disintegrates.
Bacterial odor (sour) becomes apparent.
Uncoated metal surfaces may tarnish.
Normal household odor becomes more apparent.
Within Days
Fungi appear, along with characteristic "musty" odor.
Internal components in pianos and organs well in presence of condensed moisture or elevated humidity (>60% RH)
Drywall (sheetrock, gypcrete) swells and disintegrates.
Uncoated metal surfaces begin to rust.
Door and window casings swell and distort or delaminate.
Wood decking, joists, studs begin to swell, warp, and split.
Electronic components may malfunction.
Occupants with respiratory problems or compromised immune systems experience distress.
Within Weeks
Fungi associated with prolonged dampness damages natural fibers, paper coverings on drywall, paneling, wood, etc.
Wood components warp and split, while chemicals within wood dissolve, discolor, or destroy finishes.
Claim costs escalate dramatically; demolishing and replacing contaminated materials may be necessary.
Serious occupant health hazards abound; liability increases.
Rapid response by a trained restoration professional is essential!